~ MAY MADNESS STUDIO SALE 2015 ~
A NEW PAINTING EVERY DAY!
What's this all about?


L
ast year's hugely successful "30 Days Challenge" studio sale, catapulted us on a three month long adventure and painting expedition, from Florida toTexas and then on to New Mexico.


So, with bigger plans and much excitement for this year, I am preparing once again for an epic painting trip! I'll be going from North Carolina to Maine, with various locations between and beyond, blogging, and posting my trip along the way. And of course, Augie dog will by my co-pilot once again, and he's tail-wagging excited!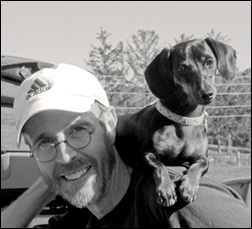 Therefore, to not only reduce my studio's inventory but to help fund this year's trip, I'm kicking off my MAY MADNESS STUDIO SALE starting next Friday, May 1st and ending May 31st, with a different painting every day.
Work will be posted daily, both on my main website as well as in my Daily Paintworks Gallery.

Each posted image on my website (www.stuartroper.com) will have direct links to Daily Paintworks,
with purchase via PayPal, which is as easy and secure as it gets!
I know we all get way to many emails, at least I seem to, so I'll keep alerts at a minimum. I'll send out

only 4

emails, one each Sunday, with a recap of the previous week and previews of the upcoming week. I hope it won't feel like an overload to anyone's inbox.
So bookmark the gallery and check back each day for a new addition.

When these are gone, they're gone!
Thanks to everyone in advance!
A NEW PIECE WILL BE ADDED EVERY DAY FOR 31 DAYS
!

~

To view an image below, click to open - then click to close
~
Remember, click on the following DPW link for up to date availability
and purchase information.
My Daily Paintworks Gallery